Are you a busy high level executive that feels burnt out?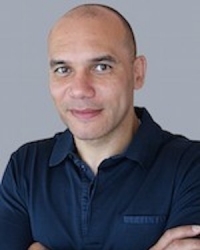 All fired up? Or all burnt out?

Hypnotherapy can be used for many different issues such as dealing with anxiety, low self-esteem, panic attacks and lack of confidence or motivation to name a few. One group of people who can be prone to developing these issues are busy executive, entrepreneurs and leaders of any profession or business. 
It can be daunting perhaps to leave a secure career in pursuit of your dream no matter how convinced you are it will be a success. Whilst it is motivating and reassuring to see others before you succeed in the same field, it can also make you feel inferior, that somehow you are not as good as them and cannot possibly emulate their success. 

Your head is filled with self-doubt and you make a hundred excuses as to why those before you are better than you will ever be. 'But they had money to start with 'or' but they are already more confident than someone else 'or even maybe' but they have so many more contacts and people behind them helping them succeed'. Sound familiar? 

It is natural and expected that you will have some doubt as to whether you will be a success in your chosen field; in fact, a little caution keeps you grounded and helps you to gain a better perspective when planning your business allowing you to foresee any pitfalls along the way. 
If you study any leader in almost any field they will openly tell you they once felt nervous and had doubt they would be a success. In fact, most will use their journey in their opening speech as they are proud at how far they have come despite the odds against them. The difference between a successful entrepreneur or great leader and those who fail is that they all fell and got lost along the way but the successful entrepreneur and great leader got back up, dusted themselves down and learned another way how not to do it. They got up that one extra time whereas the person who failed, failed because he gave up too soon and didn't get back up. 

Entrepreneurs all share a common goal - to succeed and to be passionate about succeeding.  Sometimes that passion to share their dream, their product or concept with others is enough to give them all the confidence they need. Their belief in it being a success is enough to ensure it is. That passion can be contagious when backed with confidence and motivation and is something all successful Entrepreneurs and great leaders share.

However, for many people the thought of being catapulted suddenly into the limelight to present their concept can be daunting especially if they have never been in that position before and despite that passion, their anxiety can prevent them from being successful. Whether they are presenting one on one or in a group or with an audience, if it is something they wouldn't normally have done before then it is understandable they will be anxious.  Public speaking is the number one most feared activity according to the Wall Street Journal so you are not alone and most hypnotherapists deal with this fear regularly and, I might add, successfully. 
Like any activity, the more you do it the better you become at it and thus the more confident too. 

Hypnotherapy can be a great way to help you begin your journey to a successful life. Your conscious mind is analytical and is great at coming up with all the 'what ifs' and 'might be's'. It can be the voice of doubt that reminds you that you embarrassed yourself in school when you were asked to stand up and read out loud when you were seven - and pronounced a word wrong and everyone laughed. It recalls the time your father shouted at you for making a mess trying to prepare breakfast for your mum and called you useless. It remembers your first day in your first Saturday job when the customer stormed off because you were unsure how to work the cash register.

Hypnosis bypasses the conscious (critical) mind and addresses your subconscious mind which is malleable and more open to suggestions. The therapist will guide your thoughts to the many times you were successful and capable of doing so many things and build from there.

Another fear all budding entrepreneurs and leaders experience is rejection. No one likes to be rejected for any reason but whilst some people can shake it off and carry on, others take it personally and as the fear of another rejection grows, they are less likely to try again. Again, for many, it can often be linked back to past experiences and as those thoughts return, whether consciously or not, it can be crippling and scupper any attempts to try again.

Once again, hypnotherapy can be utilised to address this issue and overcome this fear. Whether or not you can actually remember a particular incident from the past or not, it doesn't matter as the memory will be locked away somewhere in your unconscious mind and can be resolved using hypnosis.

So if the only thing stopping you from being a successful entrepreneur or great leader is you - then help is at hand. Find a good therapist by asking for testimonials and you will be on your way to being the success you deserve to be. Remember, fear is natural and ingrained in our genes from thousands of years of evolution where we, as human beings needed to be accepted socially into groups to survive. 

Public speakers learn to 'manage' their fear by practicing and using tried and tested methods such as hypnosis to overcome the accompanying thoughts and feelings that go hand in hand with it.

"I knew that if I failed I wouldn't regret that, but I knew the one thing I might regret is not trying" - Jeff Bezos (Amazon founder and CEO)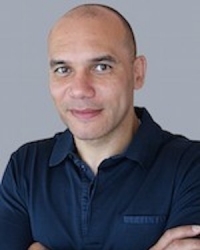 About Biodun Ogunyemi
Biodun Ogunyemi is the founder of Optimind, one of the leading hypnotherapy practices within the UK. He has practiced on Harley Street and is an experienced hypnotherapist, trained to the highest level in Advanced Hypnotherapy and NLP and is the author of over 180 hypnosis products.