Anxiety, stress, insomnia and panic attacks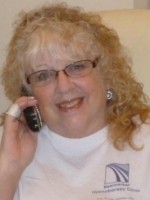 Anxiety, stress, insomnia, panic attacks, which one of these do you suffer from? Some of them? All of them? All of them plus some others? All of these can even be accompanied by unexplained sweats. You find yourself asking "how can I get sweaty palms waiting to pay at the supermarket check-out?"
Some days you don't want to go out, afraid of something but you don't know what. It can be almost bordering on agoraphobia. Getting into the car can seem life threatening "what if …." But there is no "what if", it's all in your mind.
Life can become physically exhausting, almost too much to bear at times. Sleep can be very elusive, in the middle of the night problems can become overpowering. We all have nights like that, that isn't unusual, but the problem is when it's night after night and you don't know why.
On top of all this pressure you can be overwhelmed by feelings of guilt.
"Why should I feel like this? I don't have the right to feel like this. I have a wonderful life. I should just pull myself together." How often have you heard that awful phrase or been told it by well meaning people who've never suffered from this problem?
Does any of this ring a bell for you or someone you know?
Stress is natural for all of us and indeed can be beneficial but not when it interferes with the balance of your life.
But what is the difference between all these things and are they linked?
There is very little difference between them. They can all be symptoms of one underlying problem, stress etc. Yes they are linked, in many cases they are words describing the same problem.
Whatever you want to call it, you need help. Your first port of call of course is with your GP. Medication can be an enormous help with the symptoms and can help clear your mind so you can deal with whatever is troubling you. Sometimes though you don't want to go down the route of medication alone or you may feel something that is troubling you needs further help. It's not uncommon for people to not even know what is troubling them. After all, if you knew what it was you might be able to help yourself, but that is not always the case. This is exactly where clinical hypnotherapy can come into the picture.
Clinical hypnotherapy may help you get through to what exactly is causing the problem, to learn to relax, piece by piece sort everything out and bring your life back to a good balance painlessly. That is what a clinical hypnotherapist tries to do for you, bring your life back into balance.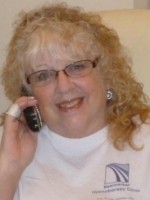 About Jenny Bawden
I'm registered with the GHR and GHRC and adhere to their strict guidelines, with confidentiality being one of my top priorities (the top one is to help you). I'm trained to work in many areas where clinical hypnotherapy has been shown to help. My specialisation is anxiety and stress and its components, self esteem, weight and smoking problems.