Anxiety and the working women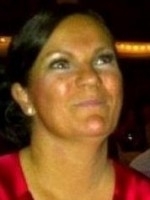 Are you a working woman in a high-powered job or perhaps you're a part-time worker juggling your home life and work commitments or maybe you're a single mum trying to cope alone?
Has life suddenly taken a turn for the worse? Do you find yourself suddenly unable to cope? Have you developed a range of physiological symptoms, anything from shortness of breath to sleep apnea?
Then you may be suffering from anxiety.
Anxiety can be anything from mild symptoms to acute feelings of being out of control. This can include:
panic attacks
insomnia
agoraphobia
OCD
upset digestive system
palpitations.
If you find yourself feeling sad or low for no reason, crying at everything and anything and experiencing panic and disorientation then you're not alone. Millions of women worldwide suffer from anxiety and some who have never experienced it before simply don't understand why it is happening to them or indeed what it is.
It may be that life is good, your job is going well and you're married to an amazing man or enjoying being single and you have no financial worries yet you're filled with feelings of impending doom and feel unwell some or all of the day. Your sleep is affected and you wake in the night fearful and scared or wake in the morning feeling tired and lethargic. These may all be signs of anxiety. Anxiety isn't choosy about who it affects and it can range from mild to extreme. You'll be feeling physically exhausted, drained and on the verge of crying constantly.
A fifth of us will suffer anxiety with women more commonly affected. GP's in the UK are reporting more cases than ever before. So when you eventually pluck up the courage to share your feelings you will find it is more common than you could ever have thought.
Various therapies including CBT (Cognitive Behavioural Therapy) and hypnosis are known to help sufferers by advising them to slow down and take time to relax. Working through your life choices and rearranging things to free up more 'you' can also help as well as exercise and good nutrition. So try cutting out alcohol and caffeine during the working week.
                                                **In the first instance visit your GP for advice**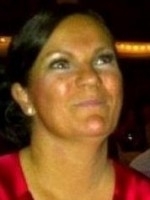 About Mary Burgess
Mary offers a modern friendly approach to therapy, always expanding her business to include more specialised treatment programmes for specific disorders. Constantly completing new training. One of the UK's leading therapists having been in practice over 17 years. Always use a therapist with recognised qualifications. Fully confidential service.