Alcohol Awareness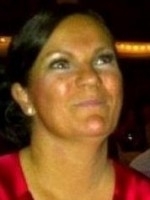 This week sees the UK try to raise awareness of alcohol abuse and addiction with Alcohol Awareness week.

Do you drink everyday?
Do you find it hard not to drink everyday?
Perhaps you binge drink on nights out?
Doctors recommend you drink just two to three units (175ml glass) per day. This could mean that by drinking a bottle of wine a day at 'wine o'clock', you are actually having three times more than recommended and that's without taking into account what you may drink on night out. This could be the start of alcohol abuse, and could be having a detrimental effect on your health.

Did you know that women's bodies don't process alcohol as well as  males? Here's some facts about alcohol relating to both men and women.
The average woman weighs less than the average man. This means she has less tissue to absorb alcohol.
Four in 10 men drink more than the recommended daily allowance.
Testosterone levels. Studies have shown that alcohol reduces testosterone levels in men that lead to poor sperm quality.
Women have a higher ratio of fat to water than males, so they're less able to dilute alcohol within their bodies as well. This is why a woman will tend to have a higher concentration of alcohol in their blood than men after drinking the same amount.
Alcohol stays in a woman's system longer before being metabolised (processed) than it does in a man's. This is because women generally have lower levels of (AHD) alcohol dehydrogenase the chemical that metabolises alcohol in our livers.
You'd probably think twice about eating a hot dog, a burger and a couple of doughnuts in one sitting. But drinking four pints of lager/beer might not cause you to think twice. In fact, you'd be consuming about the same amount of calories in each situation – around 1000. Yes, really.
As men get older they also risk skin disorders like rosacea which causes the blood vessels in the face to expand, making your face redder permanently. It can also lead to inflamed red bumps and pus spots that are not attractive at all.
Drinking alcohol every day may also show physically, by the way of weight gain, tired eyes, and sometimes bad skin. Alcohol dehydrates the body; therefore when you wake up in the morning you are going to feel dreadful, and it will affect how you start each day.
Also, did you know two glasses of wine could contain the same amount of calories as a burger?

Beer also contains lots of sugar and can lead to a beer belly.
There is also the question of whether or not you're over the limit for driving. If you drink late at night, especially at weekends this could mean that when you drive during the day you are driving over the limit.
So, if you enjoy wine or a few beers every night, is it time to now take control of that drinking habit before it becomes a real problem?

Hypnotherapy can help you to take control of that habit and put you in a better frame of mind, stronger both mentally and physically, so that you have more control and find other ways to use your time. 
Just like quitting smoking with hypnosis, a hypnotherapist can help you kick the drinking habit.
Why not change wine o'clock into something good for you like a visit to the gym or going for a run. Why not do something that is good for you?

On nights out pace yourself, instead of buying doubles buy singles and make them last.

Perhaps drink more water keep your body hydrated this will also help you to eat less.

Be alcohol aware!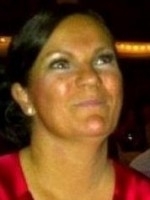 About Mary Burgess
Mary offers a modern friendly approach to therapy, always expanding her business to include more specialised treatment programmes for specific disorders. Constantly completing new training. One of the UK's leading therapists having been in practice over 17 years. Always use a therapist with recognised qualifications. Fully confidential service.