Addictions - the road to recovery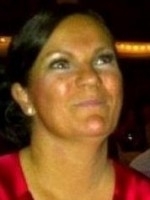 Do you feel that you would be unable to stop doing something in particular? Can you imagine not doing something ever again? Does the thought of not being able to do something ever again cause you anxiety?
Then you may have an addiction.
Addictions can take many forms from smoking and drinking to gambling and even shopping. If you can't stop doing something and when you try you feel unwell, anxious or scared, then you may need help.
Most of us can do most things in life with a 'take it or leave it' attitude, but some can't - they feel compelled to do things they know are affecting their lives in a negative way.
The definition of addiction is that addiction is a persistent, compulsive dependence on a behaviour or substance i.e. drug addiction, the term has been partially replaced quite often by the word dependence or substance abuse.
Addiction has been extended, however, to include mood-changing behaviours or activities. Some experts in this field speak of two types of addictions: substance addictions (for example alcohol, drug and smoking) and process addictions; these can also be called Impulsive Control Disorders ICDs (for example, gambling, spending, shopping, eating, and sexual activity). There is a growing recognition that many addicts, such as polydrug abusers (people dependent on two or more psychoactive drugs) are quite often addicted to more than one drug or process and may in fact be governed by many addictions and compulsions.
Help however is at hand as these addictions and compulsions become more readily recognisable and people are now more open to seeking help.
Before hypnotherapy will be considered as a treatment option by any fully qualified therapist, the client must want to give up their habit and fully recognise the issues they have. During hypnosis the therapist can help the individual gain control over their life in lots of ways. They can help them establish goals and give them targets to reach for. The therapist may suggest ways in which behaviour can be changed and modified by suggesting ways existing practices can be carried out and ways targets can be met without causing the client too much stress, as stress can actually be a trigger.
Triggers for relapse can be identified and avoidance techniques explored using different hypnosis techniques. A positive attitude and the ability to succeed can be reinforced using motivational techniques.
The psychological and emotional issues surrounding the addiction can be addressed, as can the factors that trigger episodes of addiction. Many therapists will provide exercises to practice at home between sessions with the aim of inducing self-hypnosis and increase self-control. Quite often CD or MP3 tracks and literature packs are issued to the clients to aid this.
Positive thinking, definitive goals and a sound support network means success is more likely than trying without an aid of a professional and the client is far more likely to succeed in overcoming their addiction.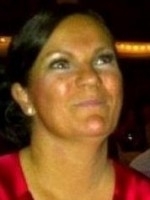 About Mary Burgess
Mary offers a modern friendly approach to therapy, always expanding her business to include more specialised treatment programmes for specific disorders. Constantly completing new training. One of the UK's leading therapists having been in practice over 17 years. Always use a therapist with recognised qualifications. Fully confidential service.