Abundance, Attraction & Self Worth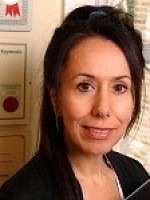 We are all connected to a higher energy, you may call it God, Divine Wisdom, Higher Self, Buddha Mind or Minnie Mouse!  The name doesn't matter, what matters is if you believe that we are all connected to each other and 'Source'.  If you don't I would suggest you stop reading now.
There's been a lot of talk and writing about The Laws of Attraction in recent years.  "The Secret" went some way to bringing this into main stream, however, if you have read many books on this topic, practiced the exercises and still find yourself feeling and being exactly where you began, then it's probably because you haven't fully understood it correctly.
We get caught up in energetic patterns and often our thinking just becomes habitual and we don't even realise what we are doing or what beliefs and vibes we are transmitting. Because most of us just have repetitious and automatic thoughts and believe them we then become possessed by them. Mainly because we are walking this path unconsciously, until we wake up and become aware. So what happens is that we keep playing and re-playing the same thoughts, over and over, and the mind gets conditioned into thinking "that's who I am". We identify with that voice, it's an illusion, but nonetheless, until we become either enlightened or very, very aware, it will keep playing over and over and we'll keep getting more of the same!  We have to wake up and get conscious in our lives.
Using hypnosis to help people change their beliefs and mindsets on certain aspects of their lives is incredibly useful, and for those who are open to it, using the Spiritual Laws alongside hypnosis can really accelerate the process.
Until you understand that the power lies within you and how to activate it consistently, you will always be looking outside of yourself or blaming things or others for not having what you desire.
Many people do not realise that their conscious mind, which is highly creative and useful, is actually only responsible for about 5% of your life, it can process something like 4 million bits of information per second.  The sub-conscious, however, can process 40 million pieces of information, meaning your habitual behaviours, beliefs, etc.  It runs automatically, it has no reasoning facility and it is always in present time.
Which is precisely the reason things don't change when people do 'affirmations'.  You can say out loud to yourself 20 times a day that "I'm a rich and successful person" but if your sub conscious has a programme in there saying "you'll never be rich, life will always be a struggle", then guess what - yes, it will.  You cannot argue with your 'tapes' which are already running habitual programmes. Shouting at the tape machine won't change the tape!
So when it comes to the Laws of Attraction and manifesting in your life, you are probably going to have to deal with a few issues in order to achieve the state you wish for manifesting.  It's begins with creating the inner conditions first. 
Some of the following may help you understand the pillars of manifesting and attracting the life you want:
Self worth - this absolutely has to be there, otherwise one can consistently think, at a sub-conscious level, that they don't deserve it or the childhood programming is so strong they just keep self sabotaging keeping them 'stuck' where they are.
Balance - being euphoric one minute and depressed the next, depending on what life is giving you, means that you will be out of synch with the Universe, we must try for balance, which means acceptance of where you are currently.  This doesn't mean resignation.
Clear Intention (Desire) - you have to absolutely know what you want, see it, feel it, smell it. Absolute clarity. You are co-creating. You see the Universe doesn't care if you want cornflakes or diamonds, it just delivers.  This leads on to your Vibration.
The 'state' you are in is the vibration you are giving out at any giving time.  You cannot not give out a vibration. You get to create that, no-one else!  What's your dominant vibration, depressed, low, frustrated or contented, happy, light, you need to notice these things.  In fact, when you begin to do this work, as in any self development programme, you become much, much more aware.  You wake up from an old 'hypnosis' that may not have been serving you too well.
Align Your Energy (vibration) with your Vision and your core values - you cannot have something/be something if you have a value that is in conflict with it, this needs to be 'cleaned up' first.
Act as if it's already happened, this is when visualisation or hypnosis can really accelerate the process.
Allowyourself to receive it.  Many people have no idea or are really uncomfortable with even receiving a compliment, never mind a heart felt desire!
There is so much to say on the subject, this is just the tip of the iceberg and it's exciting as you come to understand and use your own innate power on every level.  Also, a great spin off is when you are happy, others around you tend to be happier too and your vibration affects everything for the good.  So this moment, is the only moment there is, so why not begin right now.  It's just moment to moment.