Nine must know obstacles that can halt your weight loss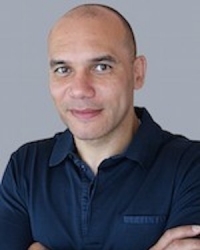 When someone decides they need to get rid of some excess weight they assume that if they eat less then the weight will drop off and stay off. However, we all understand that eating less and upping our daily exercise regime results in weight loss, so why aren't we all the size and shape we want to be?   Why is the diet industry raking in billions of dollars every single year from people dieting over and over again? Many people have the mindset that while they are on a diet they will lose weight – so subconsciously they believe when they are not on a diet then they will regain those lost pounds and more, thus creating a vicious cycle.
There are many reasons why the majority of people fail in their endeavour to reach their goal and it has absolutely nothing to do with the amount of food they put in their mouths.   
Let me share just nine of those external obstacles that can stop you from successfully achieving your goal. Nine reasons to help you recalibrate your mind-set so that it is congruent with your goal to leading a healthy and happy lifestyle.
Dieting
Chronic dieting can actually stop you from achieving your goal. A part of your mind knows that you have tried and failed so many times before and based on past experiences doesn't expect this time to be any different. It creates unconscious resistance and even although you consciously know exactly what you need to do, your body is so used to the yoyo dieting effect that it picks up the message that you are destined to fail once again as no lifestyle change has been made long term. Hypnosis can work on your unconscious mind, integrating your thought processes to be more congruent with each other to obtain the desired result.
Stress
Stress can be a major factor in your failure to reach your desired goal and maintain it. Stress comes in many shapes and forms. It is impossible to eliminate stress completely as we all experience it excessively at different times in our lives. Many people turn to food for comfort when they are stressed or stop exercising as they feel they cannot cope with all that is happening at that point in their lives.   Using hypnosis techniques can help you learn how to control it better and not allow it to affect other parts of your life such as achieving your goal to get the size and shape you want to be.  
Trauma
At some point or other in a person's life they may suffer from some kind of trauma, for example a death of a loved one or an accident or maybe a separation of some kind. There may be negative feelings remaining from a traumatic experience from years ago and at some level or another they have been unable to let go or overcome those feelings. Conflict, anger or a sadness of loss may be associated with those thoughts which could interfere in the process of getting rid of that unwanted weight. Hypnosis can address these issues, allowing the person to let go and move on, helping them to be able to focus on the task in hand and see it through.
Nutrition
Our bodies are made up of 70% water and we already know what foods benefit us and are nutritious such as vegetables and salads and that we should replenish our water levels regularly. However, we may not like or enjoy these foods very much so consider what else you can add or cut down on to help you to reach your desired state. We are all more aware nowadays of what is being added to our foods such as extra sugar in all forms and chemicals to improve taste and prolong shelf life, so be more mindful of these when food shopping or eating out. The key to this is education and moderation. Many diets fail as the person is forced to deprive themselves of certain foods - this is difficult to maintain long term as the person will eventually give into temptation. If you know a certain food is not congruent to your goal and you would like to cut it down or cut it out completely then hypnotherapy can be utilised to help stop cravings.
Digestive system
In this day and age many people have busy lifestyles and do not eat properly, taking the time to enjoy their food. They eat too quickly, are on the go and often rely on 'fast food' outlets designed to be served fast and eaten faster. This doesn't allow the body time to process the food properly and results in the digestive system becoming overloaded and overworked, retaining too much water or storing salt.  Today's lifestyles may lead to eating at unusual hours and nowadays fast foods are available 24/7, resulting in the digestive system being overworked at times when the rest of the body is trying to rest.  Hypnosis can help by introducing proper eating habits, instilling them in the person's mind and encouraging the person to slow down their eating, make better lifestyle choices and view eating as an enjoyable activity and not just something that has to be rushed.
Toxicity
Toxicity levels can increase in the body as the person increasingly eats the wrong foods or drinks alcohol excessively. This can result in a loss of energy, thus decreasing the motivation required to succeed in the quest to reach your goal. Excess food and alcohol intake and too many sugar laden soft drinks can lead to fatigue and again a vicious cycle is created. Hypnosis can help by using techniques to help you cut down or cut out the foods and drinks that don't serve you. It can teach you how to become more aware of what you are putting into your body, which in turn will increase your energy levels and keep you focused on the end goal.
Limiting beliefs
This is a very important one. Many people believe their beliefs are set in stone, but unlike your values, they can easily be changed by hypnosis. Some people assume they are destined to be overweight because of genetics and have grown up being told repeatedly by well-meaning family members that they cannot change their size. This is based on your personal map of the world and what you have experienced as you have grown up. Once you begin to believe that you can achieve your goal then change can happen.
Medication
Some people who take medication can find it more difficult to get rid of their excess weight and keep it off. Some medications list as their side effects that weight gain might happen whilst on this particular drug. Be mindful of this as you commence your journey as it may make you feel hungrier than usual.  Hypnosis can help alleviate some of these cravings and keep you on track.
Poor sleep
Today's busy lifestyles can lead to a poor quality of sleep and even chronic insomnia. The more desperate the person wants to sleep, the more it eludes them as they worry over it. Lack of sleep can lead to lack of concentration, make you crave sugar as a quick fix and can have an impact on all levels including energy levels. Hypnosis can be used to help regulate sleep patterns encouraging quality sleep which will in turn raise energy levels and the motivation required to achieve your desired state.
It is important when you begin your journey to choose a therapist that understands and has experience in helping people achieve their weight loss goals. Dealing with just food and exercise alone is sometimes not enough and often there are deeper issues that need addressed. Ask the therapist for clients past or present that you can speak to directly to make sure the therapist is right for you.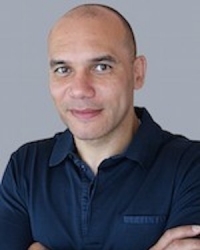 Biodun Ogunyemi is the founder of Optimind, one of the leading hypnotherapy practices within the UK. He has practiced on Harley Street and is an experienced hypnotherapist, trained to the highest level in Advanced Hypnotherapy and NLP and is the author of over 180 hypnosis products.… Read more
Located in Glasgow.
To book an appointment, please get in contact: