>

Weight-loss behaviours: Behaviour blaster online course
Weight-loss behaviours: Behaviour blaster online course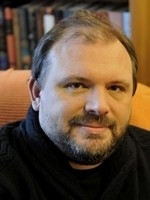 7th October - 11th November 2020, 7pm - 8pm
£395 with an early bird price of £275 until September 13th
About this course
Have you ever been on a diet only to put weight back on afterwards?
Do you ever wonder why you end up snacking or binging when you consciously know you don't want to?
Do you struggle with portion sizes, motivation for exercise, or saying 'no' to treats?
This online course may be for you. With a full assessment of your eating habits, followed by six online group sessions (a small group of up to 10 people) and six one-to-one sessions to address any personal issues, this course is designed to give you the best possible chance of changing your eating behaviours and habits which usually then lead to weight loss.
Dates and times
six online group sessions every Wednesday evening 7pm-8pm (running every Wednesday for six weeks)
plus six one-to-one sessions to be arranged directly with you
Enrolling now: next course starts Wednesday 7th October 2020 - maximum 10 attendees
You will need access to Zoom, which is free to download and use. You will also need a suitable laptop, mobile or tablet with internet access, and a good internet connection.
As therapy works directly with the subconscious, it is an ideal method to combat unhealthy eating habits. It would be unethical for me to promise a certain amount of weight loss or a success rate, as everyone has a different reason for both gaining and wanting to lose weight.
How it works
Instead of focusing on what you eat, we will aim to break the patterns of behaviour that lead to over-eating. Unlike many diets out there, weight loss through hypnotherapy does not forbid any food. We work with the subconscious to encourage better eating habits and get rid of unwanted food cravings. By encouraging healthy eating and a better lifestyle, weight loss usually follows.
The Behaviour Blaster course is designed to work with your own personality. If you are a person who hates being told what to do, then you are unlikely to respond well to a diet forbidding you from eating your favourite foods. If you see food as a source of fun, it is important to continue that in any weight loss programme.
What you will get;
an introductory phone call lasting about 30 minutes
a full personality assessment and assessment of eating habits
six 60-75 one-to-one therapy sessions
six 60 minute group sessions focussing on specific issues
hypnosis recordings, handouts and worksheets, where appropriate
telephone/email support between sessions
reduced rate on follow up sessions if required
Usual price (if paying per session for 13 sessions) would be £975.
This course is only £395 with an early bird discounted price of £275 until September 13th.
Contact John on 07407 193 395 or 01756 761 604 or email me at john@thinkingfree.co.uk
Terms and Conditions apply. I advise you contact your GP before embarking on an extensive programme of weight loss This is not a replacement for medical or dietary advice - this course can work alongside any diets or eating plans you are currently on as it is intended to work with unwanted behaviours and habits. Dietary and nutrition advice should be taken from a GP or other qualified expert, I do not provide this advice.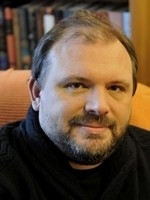 I run a busy practice based in Skipton and online providing hypnotherapy and psychotherapy for a wide range of conditions. With over 5 years as a therapist he has extensive experience in many techniques and situations.