>

Weight loss and confidence building hypnotherapy programme
Weight loss and confidence building hypnotherapy programme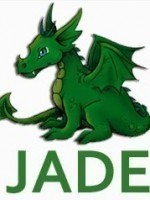 An eight-week group programme offered remotely, via webinar, Skype and e-mail to help you end your 'yoyo' diet struggle with your weight. A convenient weight loss programme, that you can access from anywhere (as long as you have the internet and a computer).  
Would you like to:
Lose weight and then maintain your desired weight?
Increase your self-confidence?
Understand why you have failed with your diet goals in the past?
Get the support, advice, tips, motivation and help you seek, to generate that positive mindset that ensures you succeed with your goals?
Have one to one support, but have the benefits of working towards your weight loss goal, as part of a group?
If the answer to the above questions is a big yes, then commit to one hour per week for eight weeks.


Diets do not work, but the right mindset and a healthy lifestyle do!
My group is not a conventional weight loss group. I am sure you have tried most, if not all, the usual weight loss clubs and if they had worked for you, you would not be reading this now, would you?
It is time to try a different approach, as it is not all about the food that you eat, it is far more complex than that, as individual to you as it is to me.
This programme will:
develop your motivation
help you develop a positive mindset
build your self-confidence and your self-esteem
teach you how to reduce your stress and relax
help you identify why you have failed in the past and give you the means to succeed.
Starts: Now
The session runs for eight weeks and attendees are required to commit to all eight sessions.
Contact me for information

Contact: Amma jadenaturalhypnotherapy@gmail.com
Mobile:  07530 200 254
Website: www.jadenaturalhypnotherapy.co.uk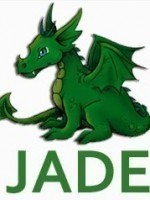 Amma is a hypnotherapist and specialises in weight management. She works with clients to overcome overeating, lose weight and gain body confidence. Amma offers an individual service to clients and runs group weight loss programmes. Amma is also a qualified personal trainer and has studied psychology, so is well qualified in weight management.