Home

>

"Transactional Hypnosis" Diploma for...
"Transactional Hypnosis" Diploma for Hypnotherapists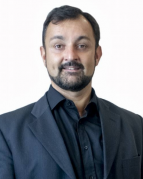 Date & Time:
6th - 7th July 2019, 10am - 5pm
Cost:
£397 (£297 with "Early Bird" discount if booked before midnight 18th November 2018!)
Location:
TBC
Coventry
CV5 8HF
Email organiser
Do you want to learn to Hypnotise someone in seconds? 
What would it be like if you had the power to covertly influence others? 
Are there times you wish you REALLY understood Hypnosis? 
Would you like to learn magic, mentalism, cold and palm reading?  
If you answered yes to any of these this course will be the missing piece of your Hypnotic jigsaw!
"Transactional Hypnosis" is Nick's model of Hypnosis based on his own experiences and understanding of it through the filters of his understanding and use of parts of Transactional Analysis.
T.A. is a field of Psychotherapy created by Canadian Psychiatrist Eric Berne in the late 1950's where he established that the human ego splits into three different "states" - Parent, Adult and Child which have there own characteristics and behaviours.
He decided to create his own model because he had reached a very good skill level very early on but studying lots and lots of books, audio CDs, DVDs on the subject of Hypnosis he found himself becoming more and more confused rather than enlightened. 
He had developed a model for Hypnosis that would work in a variety of different situations that was easily understood and delivered. It worked for therapeutic situations, stage shows, street and impromptu hypnosis, in fact anywhere and anytime.
Nick has been using it for years and has a reputation for being able to Hypnotise the most difficult subjects, people who often thought themselves previously "unhypnotisable".
But Transactional Hypnosis is more about giving you more flexibility and understanding of the process which will allow you better results, i.e. more people "under" and more Hypnotic phenomena. 
Because of its deep interventions with Psychotherapy it will also allow you to understand "your style" of Hypnosis better based on the way you already interact with people, rather than you pretending to be someone you're not (which is what most of the other training courses do).
This is a highly interactive, fun, and informative workshop where you will learn and experience things at a far deeper level than before.

Click here to secure your place - http://www.wsoh.co.uk/transactional-hypnosis/4549344745

During this workshop you will learn:
What is "Transactional Hypnosis" – Introducing the Characters!
Identifying the different ego-states
Identifying your personal style
Managing your own state
How to detect the different ego-states
Health & Safety and Abreactions
Depth of Hypnosis
How to pre-empt and deal with failure
The Importance of Posture
The fundamentals of Hypnosis
How to Palm Read and use this for suggestibility testing
How to Cold Read and transition this into Hypnosis
How to perform Psychological Reading and transition this into Hypnosis
Utilising Magic & Mentalism to transition into Hypnosis
"Magnets & Glue" Routine
"The Nurturing Parent" Routine
Covert testing
"Palm Read" Routine
"Shoulder Press" Routine
"Pinocchio" Routine
"Hand Shake Pull" Induction
"Look at Me!" Induction
"Headmaster" Induction
Q & A Session
You will also receive a certificate that counts towards your continued professional development (CPD)
Plus lots, lots more...

Click here to secure your place - http://www.wsoh.co.uk/transactional-hypnosis/4549344745

But if you need a little more convincing before booking your place, read what has been written and said about "Transactional Hypnosis": 
"I've been a full-time hypnotist (both on stage and in therapy) for the past 7 years and I have over 10,000 hypnotised subjects under my belt, but nothing in hypnosis has ever excited me as much as 'Transactional Hypnosis' by Nick Davies.
This incredible report has taken several massively powerful concepts and combined them together with a mindblowing outcome. Fantastic work."
- Robert Temple 
"My appreciation, gratitude, and respect goes out to Nick Stone for his training, I finally have my 'Hypno-Mojo' back and am back flying high. I Highly recommend his training to anyone wishing to learn from the courses he provides. I for one will certainly be back."
Chris "Doc" Munro - Street and Stage Hypnotist
"Used that "Palm Read" induction twice today you are a genius!"
Jaye Reed - Street and Stage Hypnotist
"For an insight into which state is conducive to hypnosis, the e-book written by my good friend Nick Davies is a must read.
In itscribes how he has developed his understanding of Transactional Analysis (TA) and applied it to the field of hypnosis and hypnotherapy. This e-book demonstrates Nick's remarkable understanding of both subjects. It also gives an insight into how TA can be used to not only evaluate the receptiveness of a willing subject but also to assist in moving them from a non-receptive to a more receptive state. An absolute must read for any professional hypnotist."
Simon Goodlad - Hypnotherapist, Magician and Street Hypnotist
"I love the presentation Nick, the doorman, monkey and spock rock! The fluidity and speed of the inductions you demonstrated on me were really cool...people will get so much from your course - your methodology is easily understood, flexible, and easily applied too."
Gary Turner – Hypnotherapist & 13 times World Champion MMA Fighter
"I like your own take and experience on Transactional Hypnosis, it has provided me with additional perceptivity regarding the different ego states and processes involved, thus increasing the chances of hypnotising the most arduous subjects. Thank-you Nick" 
Kiegan Vallely - "The Hypnogician"
Click here to secure your place - http://www.wsoh.co.uk/transactional-hypnosis/4549344745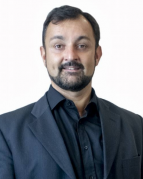 About Nick Davies
A member of the GHSC (General Hypnotherapy Standards Council), the GHR (General Hypnotherapy Register), accredited by the NRH (National Register for Hypnotherapy), holds full medical malpractice and public/products liability Insurance. He is also a supervisor and peer support group leader.