>

Stop smoking in one session
Stop smoking in one session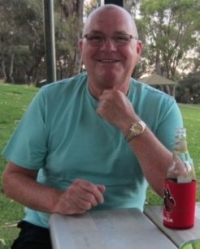 7th February 2021, 9.30am - 4.30pm
Hypnotherapists and trainees
The Holiday Inn, Olympus Avenue, Tachbrook Park, Leamington Spa, Warwickshire, CV34 6RJ
Smoking cessation diploma event
This is my fantastic stop smoking master class.

Learn how I help people become non-smokers… not ex-smokers... in one single session!

I am not teaching granny to suck eggs. There are many different methods and I am sharing my version. Non-smokers simply do not think about smoking, nor have any desire to substitute the nicotine. That is because they are non-smokers - they live in peace with smokers and don't moan.

Our day covers:
Market size = Our £s opportunity £s Billions.
Comprehensive, condensed, invaluable marketing session.
How to attract clients using push & pull marketing techniques.
How to make your telephone ring regularly.
What to say when you answer the telephone other than hello.
What is your USP (Unique Selling Point).
Understand price versus value.
Identify benefits of stopping.
What is your success rate?
How to answer truthfully.
Chemicals in tobacco.
Links and triggers.
How you learned to smoke.
Smokers beliefs.
How to change your client's belief so that quitting will be easy.
Safe use of aversion and suggestive tools and cravings removal.
How to break smoking links and triggers.
Amplify the PHS (Post Hypnotic Suggestion).
Negotiating with the smoking part.
Future progression as non-smoker.
Direct/indirect suggestions to help facilitate change.
What to do if clients start smoking again.
Full session demonstrated live (volunteer required).

Our day involves:
Live demonstration of a full session (if there is no smoking volunteer, the techniques will be demonstrated on other issues).
What you will get:
A copy of my session process order.
A copy of my process to follow if they re-commence smoking.
Course ring binder and a pen.
Full set of the days material.
A marketing plan on to help you obtain more clients.
Gain the ability and confidence to charge what you are really worth.
A FREE copy of my Stop Smoking Pdf Training Manual (value £55.00).
Post course support.
Refreshments.
Please note lunch is not provided.
Your Award is: A Diploma as a Smoking Cessation Specialist.
This gives you eligibility for membership of the GHR Central Register of Stop Smoking Therapists.
Alternatively my E Version Hypnotherapists Stop Smoking Manual is available at only £55.00.

A diploma can be awarded on submission of two case studies using some of the techniques.

Distance learning diplomas cost £20.00 including postage.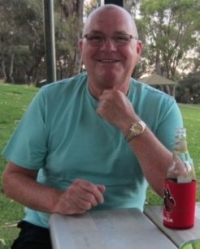 Your host me JD has many years of experience both as a Hypnotherapist and as a Trainer. My training school was accredited in 2006 by the GHR and re-accredited in 2015 to comply with the CNHC. Our training and CPD courses are GHSc and ACCHP accredited. I am also a GHR Acknowledged supervisor. UK learning provider number 10048797 UKLP. NOS Compliant.