Home

>

Specialist hypnotherapist practitioner diploma
Specialist hypnotherapist practitioner diploma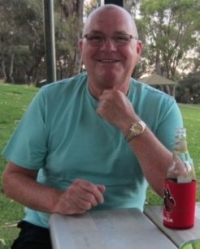 Phone:
01926 810436 / 07799 692356
Date & Time:
9th - 12th August 2018, 9.30am - 4.30pm
Location:
Jurys Inn
Western Way
Exeter
Devon
EX1 2DB
Email organiser
Hypnotherapy four-day refresher/specialist event.
Reserve your place with an E-Mail. When I have enough reservations to confirm the vent is running I will request a £100.00 deposit. Balance due 14 days before commencement.
This refresher/specialist event is for those who are already certified. I have chosen 4 important subjects that I believe will be beneficial.
The course is open to all. Those who may want to concentrate on some specialist areas or those who do wish to refresh and return to the profession.
Individual event days available at £149.00 per event.
Day one - emotions solution
This single event will give you the edge over other therapists. Improve your skill set on helping clients.
Overcome phobias, panic attacks, anger, guilt, fear, sadness, bereavement and much more.
How changing sub-modalities can help change clients lives.
TOTE system/process to measure change.
Treat phobias using the fast phobia technique.
Many clients often have no idea what is causing their problem, discover how to help them gain this realisation and then overcome their difficulty.
An effective psychotherapy technique prior to hypnosis.
Use Gestalt therapy techniques to e.g. help clients deal with the "significant other" (cause of the problem). Superb for bereavement closure.
Uncover the message in recurring dreams utilising Gestalt techniques.
Live demonstrations on different techniques.
Time limitations might reduce the ability to demonstrate or practice both Gestalt techniques as each session takes as long as it takes the volunteer to complete.
Opportunity to practice.
Course material, fully prescriptive process notes, four ring binder, pen.
Day two - parts therapy

I believe this is a must for all hypnotherapists toolkit. If you already know something about parts therapy, you will benefit from increasing your knowledge and skill set. If you have never used parts therapy then you will learn a very powerful therapeutic method of helping clients improve their lives.
Our day covers:
What is parts therapy?
Client centred vs therapist opinion.
Inner child conflict.
Silent therapy.
When to use parts therapy.
Preparing the client and yourself.
Six Ps plan.
Negotiate or arbitrate.
Using IMRs.
Respecting the emerging part(s).
Questioning methods and re-framing.
Concluding agreement with the part(s).
Primary gains versus secondary gains.
The process.
What to do if the issue returns.
Our day includes presentation, discussion and several live practical demonstrations and the opportunity to practise in a safe environment.
Most of our day will be spent watching demonstrations and having a go.

You will get:
Four ring binder, quality pen, an e-copy of my parts therapy training manual.
The knowledge and confidence to help clients with problems such as but not limited to smoking, weight and or eating issues, alcohol abuse, anger, IBS, depression, infertility, psycho-sexual problems and much more.
The confidence to charge what you are really worth.
Day three - weight control 
A fantastic event sharing how I treat clients for weight issues and how to increase your own revenue.
Our day covers:
Comprehensive condensed marketing session.
How to sell your expertise over the phone.
How to make your telephone ring regularly.
Understand the difference between price and value.
How to overcome cravings.
How to stop clients eating certain foods.
Develop your skills using aversion techniques.
Develop your skills using suggestive therapy.
The reason diets fail and hypnosis works.
Parts therapy and re-framing parts.
Negotiate with the "eating part".
Using the conveyer belt.
Start client's exercising during sleep.
Amplifying the Post Hypnotic suggestion (PHS).
Shrinking client's stomach.
Learn my fantastic imaginary hypnotic 'gastric' band and adjusting methods.
Discover how to run group sessions.
Gain group rapport in seconds.
Our day involves:
Live demonstrations.
Craving busters.
Food busters.
Drinks busters.
Changing client behaviour.
Uncovering the causal.
Negotiate with the part.
Future progression.
What you will get:
A comprehensive four session running order for weight and banding.
Sound effects of theatre porter. Sent by e-transfer after event.
Pdf copy of my weight training manual.
Material during class.
A prepared format for hypnotic gastric banding.
Template for your own group sessions, including all required material.
A course four ring binder.
A quality pen.
A new understanding.
The confidence to charge what you are really worth.
Refreshments on arrival.
Chocolates! In a weight class? I know but they are nice. :-)
Day four - EMDR eye movement desensitisation reprocessing
Learn this powerful breakthrough therapy for dealing with trauma. EMDR can be used for much more than just PTSD (trauma), I have successfully used EMDR on phobias, fears, guilt and more.
Our day covers:
The development and history of E.M.D.R..
The accelerated information process (AIP).
The E.M.D.R. procedures.
The E.M.D.R. protocol.
Preparing our client.
Questions to ask.
Eight stage process.
The negative feeling called the SUD and how to test.
The replacement feeling called the VOC and how to test.
What our clients need to complete between sessions.
How to use hypnosis with EMDR and the reasons for incorporating hypnosis?
Live demonstrations.
Demonstration on (food) cravings.
Demonstration on a single trauma.
Demonstration on multiple trauma.
Practical hands on exercises.
Our day involves:
Learning all of the above.
Live demonstrations on cravings.
Live demonstration on a single trauma with a volunteer.
Live demonstration on multiple trauma with a volunteer.
One on one practice using E.M.D.R. incorporating hypnosis.
Combining E.M.D.R. with hypnosis and reason for doing so.
Use of EMDR in a stop smoking session.
What you will receive:
A comprehensive 22 page E.M.D.R. manual.
A four ring binder c/w punched pockets.
A quality pen.
Full course notes.
Client recording samples.
Exercise examples.
Live demonstrations.
The opportunity to be a volunteer and experience EMDR.
The opportunity to practise in a supervised environment.
The confidence to treat a wider range of difficulties.
A new valuable skill set.
Post-course support.
You will experience and practise this powerful therapy several times.
We will not be spending the day talking through a manual nor face death by PowerPoint.
There will be an element of presentation and most of our day, 80% will be on the practical use of E.M.D.R.
We learn quicker and easier by doing. We will practice on a single trauma or event and then multiple traumas or events.
We will also cover and demonstrate the use of E.M.D.R. on cravings for substance abuse, nicotine and food.
Our day will consist of outline explanations followed by live demonstrations then you pair up and do the same. (Think about how you learned to drive and I bet nobody spent hours with his or her driving instructor reading the highway code. We got into the car and he/she explained the pedals, mirrors etc. and we drove off and learned by doing).
Your manual will be presented to you on commencement and we will refer to it as and when necessary.
Complete all four events to earn your coveted diploma.
The top award: a diploma as a specialist hypnotherapy practitioner.
Note lunch is not included.
Venue subject to change/confirmation. If changed I will notify you asap.
See website for more information. www.johndewar.co.uk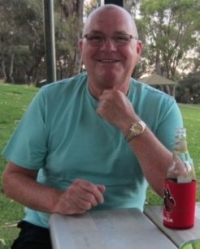 About John Dewar
The training school was accredited in 2006 by the GHR and reassessed and validated in 2015 to comply with conditions of the CNHC.
GHSc and ACCPH accredited training provider and validated CPD provider.
UK learning number 10048797 UKLP
NOS Compliant
Come and meet me.