Home

>

Part-time foundation cert in clinical hypnotherapy -...
Part-time foundation cert in clinical hypnotherapy - International College of Clinical Hypnotherapy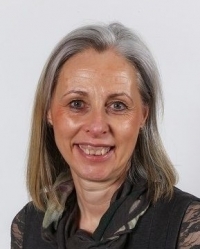 Date & Time:
29th June - 3rd November 2019, 9.30am
Cost:
£840 including VAT and exam fees
Location:
Regents Park Campus
Inner Circle
Regent's Park
London
London
NW1 4NS
Email organiser
Introduction to the Foundation Course in Clinical Hypnotherapy via the ICCH
Are you curious about hypnosis?
Ever wondered how it works so quickly to secure such amazing impact?
Perhaps you're interested in the self-improvement of yourself, or others?
Our students are typically people who have already begun their change work journey and want to ensure that they have the best and most flexible toolkit to support their clients further; or, they have a background in an area that lends itself to change work and want to learn our approach to be an effective therapist. They may even have a background in the education or business world and want to develop their coaching and therapy skills further to support current success or a change of career.
 
Read on and contact us soon to find out more before securing your place on our next course.
 
Your potential journey and career development when you choose to train with us could be…
Foundation Course in Clinical Hypnotherapy
Diploma in Clinical Hypnotherapy
Post Graduate Diploma in Clinical Hypnotherapy
ICCH Supervisor
ICCH Trainer.
People who have already completed our Foundation Certificate in Clinical Hypnotherapy note their surprise at the speed in which new skills are learned via our methodology, and more often than not go on to complete their Diploma and commence their clinical practice.
 
Our success is your success!
 
In 2018-2019, our success included:
Foundation Course: 100% pass rate
Diploma in Clinical Hypnotherapy: 100% pass rate, with almost 70% with honours
International College of Clinical Hypnotherapy training courses
 
Our Hypnotherapy Training is accredited with the General Hypnotherapy Standards Council. Graduates of this course will be eligible to register with the Complementary and Natural Healthcare Council (CNHC).
 
Whilst many teach standard traditional approaches, we also teach the latest psychological methodologies.
 
With our unique combination of psychotherapy and the latest NLP methodologies as taught by one of Dr Bandler's International Master Trainers, we give our graduates a whole new dimension in Clinical Hypnotherapy.
 
In the words of Paul McKenna…

"There are so many hypnosis organisations around these days, so if you want to be assured that you're getting cutting edge training in clinical hypnotherapy, then, in my opinion, The International College of Clinical Hypnotherapy is the best place for you" - Paul McKenna, British Hypnotist & Author
The Faculty
Debbie Williams, ICCH Trainer
Foundation course overview
 
The Foundation Course in Clinical Hypnotherapy gives you a solid understanding of hypnosis, trance, and how to manage the hypnotic experience; it also forms the first part of our Diploma. Our Diploma in Clinical Hypnotherapy is an accredited qualification. The Foundation Course is suitable for anyone wishing to learn hypnosis for personal development as well as self-improvement. It provides essential skills for those wishing to develop a career in therapy, coaching, or counselling. It's perfect whether you are intending to become a clinical hypnotherapist, curious about hypnosis and how you can use it, or want to learn how to use trance for personal benefits. This course gives students an extensive theoretical and practical knowledge of hypnosis techniques, including different methods for inducing trance, creating your own trance inductions, and how to set up your practice within the UK. It's experiential and held over four weekends, usually one weekend a month.
 
Benefits for you
 
If you want to become a successful hypnotherapist and run a profitable business, then this is your opportunity to "fast track" your way to success. There are many courses that can teach you how to become a hypnotherapist. Unfortunately, some have never run their own business and offer only theory, and others simply focus on social media marketing. Running a thriving business requires vision, knowledge, and practice, and can take time. That's why this programme is unique and so valuable: it is based upon real experience and will save you time and money.
 
Training syllabus
 
You'll learn how to be efficient in inducing trance in yourself as well as others, the legalities of setting up your business, how to set up a hypnosis session and work with your patient, as well as how to manage their expectations including the practicalities of working with the public.
There will be an introduction to designing and delivering personalised inductions including hypnotic suggestions and Ericksonian hypnosis.
This Hypnosis Certification gives students an extensive theoretical and practical knowledge of hypnosis, training them how to be efficient in inducing the hypnotic state in themselves, in others, and in the effective management of hypnosis when in the trance state. Your tutors will demonstrate the various techniques with plenty of live, audio and visual presentations. There will be plenty of practical exercises giving students the opportunities to learn the hypnotic techniques in the safety and comfort of the training environment. This is an amazing and unique course, during which you will learn the structure of hypnosis as created, pioneered and originally taught by some of the world's leading hypnotists.
This course is guaranteed to be informative, educational, interesting, exciting and fun as all good learning should be. The syllabus is carefully designed for both those new to therapy, as well as those already working in the helping professions. You will acquire skills that are directly relevant to improving the quality of your life, and the lives of those around you. On completion of this course, and successfully passing the exam (which is optional), you can then continue on to the Practitioner Diploma course. The aim of the Foundation Certificate Course is to provide a sound introduction to building a therapeutic relationship, and the clinical use of hypnosis. It will give you a foundation of knowledge about the structure of hypnosis, how hypnosis works, and the science of the mind.
 
We explore accessing previous trance states and using naturally occurring trances. In this course we cover inductions, and how to go into trance easily. You will learn a wide variety of techniques including instant, progressive and covert ways to induce trance states in yourself and others. We go on the discover how to enhance and utilise trance states, deepeners and wake up and clean up routines, and how to deal with abreactions and contra-indicators.
Please note, the sequence of subjects taught may vary from that presented. When you successfully complete this course, you will be awarded either a certificate of attendance (for those who choose to opt out of the exam) or a Foundation Certificate which will show that you have reached the required standard. This can be used at any point in the future to gain acceptance on our Practitioner Diploma Course.
 
Course dates
 
There are four weekends in total; the final weekend is for practical assessment and examination.
 
Regent's College, London
Weekend one – 29th and 30th June 2019
Weekend two – 3rd and 4th August 2019
Weekend three – 14th and 15th September 2019
Weekend four – 2nd and 3rd November 2019
Course fees
 
Foundation Course fees: £700.00 plus VAT (£840.00)
 
Please note the following: All course days start at 09.30 and finish at 17.00, with two 15-minute tea breaks and an hour for lunch. Course fees include light refreshments mid-morning and mid-afternoon and comprehensive study notes which will be given out to students as the course progresses. Unfortunately, we cannot provide lunch, but there are many excellent cafes and restaurants nearby we can recommend.
 
Contact us for details of special offers.

Contact details
 
Tel: 0238 0226050
 
info@icchypnotherapy.com
 
Payment options

Choose from a range of payment options:
PayPal
BACS bank transfer
Debit and credit card
CPD points
All of our courses are recognised for Continual Personal Development (CPD) and carry CPD points. Our Foundation Course carries 48 points.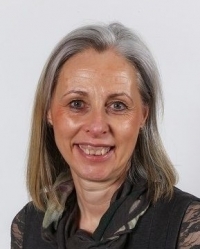 About J Tanya Bunting
Please see our website for further details:info@icchypnotherapy.com