>

Overcoming anxiety course
Overcoming anxiety course
10th January - 14th February 2020, 10.30am - 12pm
9 Hawthorns, Chatham, Kent, ME5 9DS
Starting in January 2020, with various days and times available. Small groups of four-six people, with the choice of face to face or online attendance. Run by an approved anxiety UK therapist. The course is run over six weeks with each session lasting approximately one and a half hours.
The course includes;
understanding what anxiety is and the possible causes
understand the different anxiety-related conditions
signs and symptoms of anxiety
coping strategies
the use of hypnosis and deep relaxation (self-hypnosis will be taught)
overcoming and eliminating anxiety from your life
building confidence and self-esteem
identifying and achieving goals/ambitions for the future
This course is designed to help people understand, cope with, and eliminate anxiety from their lives. It is fun and informative and will support attendees to have the confidence to make positive changes and improvements to their lives. It is held in a friendly and relaxing environment and provides an opportunity to meet other people who understand the difficulties of living with anxiety. This course is suitable for anybody who has any anxiety or stress-related condition. Family, carers, and support workers may also find this course helpful.
The total cost of this six-week course is £75. This includes all handouts, downloads, CDs, and a range of anxiety/stress relieving gadgets.
Please contact me for futher information on dawn@hawthornstherapycentre.co.uk.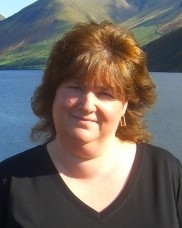 I deliver this course myself and I am a qualified and approved therapist for Anxiety UK. I worked in the healthcare sector for many years and I have extensive knowledge and experience in helping people with all Anxiety and stress related conditions. Living with anxiety can be difficult and I enjoy supporting people to overcome these issues.