>

Online workshop: Resilience building
Online workshop: Resilience building
1st November 2020, 11am - 12.30pm
Boost your confidence and self-esteem whilst also learning how to bounce back from setbacks and challenges more effectively. 
In this 90-minute interactive workshop, we will explore practical tools that you can use to change the way you think, to break away from unhelpful habits and to help you to feel better day in and day out.
You will learn tools that you can use to have the courage to finally pursue your dreams, to boost your confidence and self-esteem and to improve your performance and productivity.
We will cover a range of techniques, such as CBT, mindfulness and NLP, as well as several other psychological disciplines that will enable you to bounce back from stressors and setbacks more effectively.
We look at how resilience-building can boost both mental and physical health and prevent illness and cover how to achieve behaviour change. Most people know that they need to eat better and sleep more, so we will focus on how you can actually bring about change to your lifestyle and suggest how best to manage stressors.
You will learn practical tools to feel more in control and better able to cope.
To book your place, visit Eventbrite.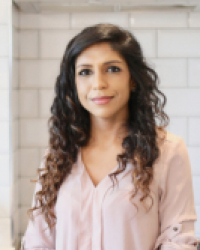 Uxshely Carcamo is a registered nutritionist, psychotherapist, hypnotherapist and the founder of The Food Therapy Clinic. She helps her clients to rebuild their relationship with food and to build up their confidence. She also helps her clients to get healthy and to stop worrying about food so that they can just get on with enjoying their lives.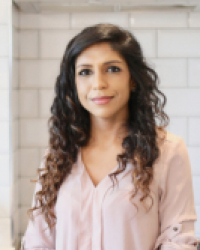 Hosted by

Uxshely Carcamo