>

Nutrition and eating psychology
Nutrition and eating psychology
29th October 2020, 6pm - 7.30pm
Rebuild your relationship with food in this workshop that helps you to understand how you can go about making lasting changes to your diet.
During this event, we will look at some of the myths around nutrition and explore why there is so much conflicting information out there, and helping you to make sense of it all.
We cover what components make up a nutritious diet and how our genetic make-up and the state of our microbiome plays a role in what diet is best for our unique body.
We'll explore why, despite knowing what food is healthy, most people are unable to make the dietary choices that they know are best for their health, and help you to understand why you may be eating foods that you don't really want to be eating.
We will cover the practical steps you can take to make sustainable changes to lifestyle and food-related behaviour. Quick-fixes and diets rarely work long-term and you will learn exactly what to do to build habits that will last a lifetime.
We explore the connection between food, mood and our thinking patterns, and cover the psychological tools that can be used to change your diet and lifestyle. Finally, we will also look at emotional eating behaviours, and how you can develop new coping mechanisms.
To book your space, visit Eventbrite.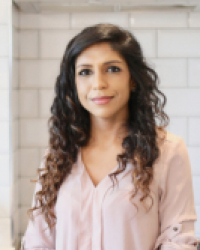 Uxshely Carcamo is a registered nutritionist, psychotherapist, hypnotherapist and the founder of The Food Therapy Clinic. She helps her clients to rebuild their relationship with food and to build up their confidence. She also helps her clients to get healthy and to stop worrying about food so that they can just get on with enjoying their lives.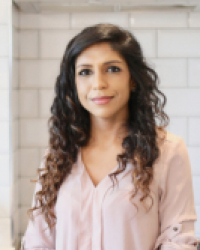 Hosted by

Uxshely Carcamo