Home

>

Introduction to hypnotherapy (free)
Introduction to hypnotherapy (free)
Phone:
01926 810436 / 07799 692356
Date & Time:
12th September 2018, 7pm - 9pm
Location:
11, Coventry Road
Southam
Warwickshire
CV47 1EB
Email organiser
Are you interested in changing career and learning new skills to earn extra money?
Do you like helping people?
If yes, come along to a free two hour introduction to hypnosis and hypnotherapy. 
There is no catch, no obligation. 
Come and meet John and spend a couple of hours learning about the phenomenon of hypnosis. You will experience hypnosis and will have hypnotised someone before you leave the event. Discover how to help people change their lives and to live the life they wish. 
To reserve a place call John on 01926 810436 or 07799 692356. 
You might also meet some hypnotherapists who have completed our training course.
Don't delay, book today and make the change you want too.
You have nothing to lose and everything to gain!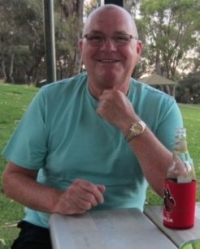 About John Dewar
Your host John (That's me) has many years of experience both as a Hypnotherapist and as a Trainer. My training school was accredited back in 2006 by the GHSc. On my events I promise to look after you and share as much as I can in the time allotted. Phone: 01926 810436.
UK Registered Learner Provider Number 10048797 UKRLP