>

Group supervision with two free presentations/demonstrations
Group supervision with two free presentations/demonstrations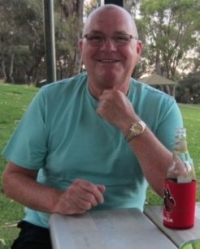 11th September 2021, 10am - 4pm
Hypnotherapists and trainees
Holiday Inn, Olympus Avenue, Tachbrook Park, Warwick, CV34 6RJ
For our Saturday morning free session, we will have two presenters on two different subjects (subject to time).
Session 1: Havening
First is Dawn Rowley who is well known to many and a very busy and experienced Hypnotherapist and Coach; a leader in her own right and generous with sharing tips and techniques. Dawn will present and demonstrate Havening and you will have the opportunity to practice under Dawn's watchful eyes. Don't delay and risk missing this opportunity.
What is Havening?
Havening is an alternative therapy developed by Ronald Ruden and his brother Steve Ruden. It relies on 'amygdala depotentiation' that purportedly can help people with psychological problems, particularly those related to phobias, post-traumatic stress and anxiety.
Havening refers to a newer alternative therapy technique that incorporates distraction, touch, and eye movements. Its goal is to reduce anxiety and distress associated with negative memories.
Session 2: Gestalt dreamwork
Secondly, we have me (John) with Gestalt dreamwork. At our June event, we managed only to explain, demonstrate and practice Gestalt Therapy and ran out of time. This was a brilliant practice session with many issues resolved in a short period of time.
I have listed an outline for you and again, don't delay booking as we might still be limited on numbers, although I do hope we are free from Covid restrictions by September.
What is Gestalt dreamwork?
Perls' theory of recurring dreams follows the holistic nature of gestalt therapy. Dreams are seen as being projections of parts of oneself. Often, these are parts that have been ignored, rejected or even suppressed. One aim of gestalt dream analysis is to accept and reintegrate these. The dream needs to be accepted in its own right, not broken down and analysed out of existence as something unique to the bedroom.
As with all Gestalt therapy, dream analysis involves much dialogue and acting out. The dreamer is encouraged to enter into dialogue with the various aspects of the dream. The dreamer will also be encouraged to take the part of the dream elements, to act out the dream from their perspective. This applies as much too inanimate as to animate objects.
Therefore, for example, if you dream of being chased across a field, you might begin a dialogue where you turn to face the pursuer and start asking him/her/it questions. Then you might take the place of the pursuer and start describing the chase from that point of view. This process could then be repeated from the perspective of a tree in the field overlooking the chase, a new perspective that could bring unexpected realisation.
An important factor of Perls' theory of dreams is that little if any emphasis is given to 'universal' symbols. All symbolism is unique in that it comes from the dreamer and only the dreamer can truly interpret it. In this way Gestalt, dream analysis does away with the concept of the analyst as an expert. A recurring dream contains a message and we seek to help the dreamer understand the message.
Two amazing subjects during our morning free session available only to those who reserve and pay for supervision. We might be limited to 15 delegates, so book early.
For the avoidance of doubt, there is no cancellation with a refund or transfer to another date on or after 4th September. If you do not agree with this do not make a reservation.
Thinking about supervision?
When you think of attending group supervision, what are your initial thoughts? Are you going to attend because it is a requirement of your registration membership? Let me give my take on one very important benefit. You can build a network of contacts with like-minded people, willing to share ideas and much more.
People you can call for advice. People you can meet for coffee and a chat.
We work in an insular environment, usually only meeting clients and helping them resolve their issues. Networking allows you to 'meet"'others in the same situation and, let's face it, it is good to talk. Group support events help provide this.
Newly qualified hypnotherapists are required to attend four supervision sessions or peer support events annually during their first two years of practice. Our supervision events are an excellent way to further build your confidence, skills and meet with fellow Hypnotherapists building a network of contacts.
My Supervision events align with the membership criteria of the General Hypnotherapy Register and the GHSc. Attendance confirmation and receipts are issued by email for the events.
These supervision days are open to any qualified Hypnotherapists and, as well as sharing information and ideas, you can receive advice and support on all things Hypnotic!
If you have a video you believe might be of interest, please contact me to discuss sharing this. Requests to present on a topic must be agreed upon and content approved with me prior to the event date.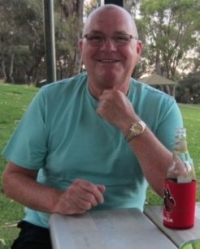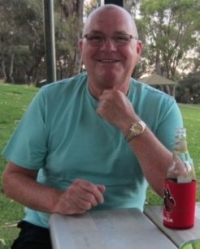 Hosted by John Dewar
Your host me JD has many years of experience both as a Hypnotherapist and as a Trainer. My training school was accredited in 2006 by the GHR and re-accredited in 2015 to comply with the CNHC. Our training and CPD courses are GHSc and ACCHP accredited. I am also a GHR Acknowledged supervisor. UK learning provider number 10048797 UKLP. NOS Compliant.