Home

>

Free Skype sessions for those affected by Manchester attack
Free Skype sessions for those affected by Manchester attack
Following the tragic events in Manchester on Monday night, Mary Burgess Hypnotherapy would like to offer a free Skype session to anyone affected.
This can be from anyone who is directly affected, to members of the emergency services or anyone that has concerns for the safety of their children or family members in the days following this harrowing event.
The Skype session will last approximately 20 minutes and will give you advice on how to cope and where you can seek additional support and advice should you need it.
Sometimes just having someone to talk to can make all the difference and give reassurance.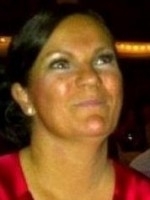 About Mary Burgess
Mary Burgess is a qualified clinical hypnotherapist and counsellor offering a modern approach to therapy and a sympathetic ear. Mary has decided to offer a free Skype session to anybody affected by the horrific events in Manchester following the bombing at the Manchester arena. #Manchester