Home

>

Emotional solutions event
Emotional solutions event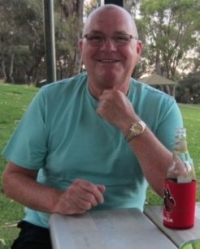 Phone:
01926 810436 / 07799 692356
Date & Time:
5th April 2019, 9.30am - 4.30pm
Location:
Holiday Inn
Olympic Avenue
Tachbrook Park
Leamington Spa
Warwickshire
CV34 6RJ
Email organiser
This could be the event that will give you the edge over other therapists.
Discover how to help clients resolve:
internal conflict
overcome phobias
panic attacks
fears
anxiety
guilt
sadness
bereavement
"significant other" the cause of your clients difficulty
psychosomatic pain
deal with the 'significant other', bereavement closure, understand/obtain your recurring dreams message
Phobia tools to include how a phobia develops. The difference between a phobia and a fear. How to overcome phobias and importantly, how to measure the changed state using the TOTE system. TOTE system included in the overall package. There are many ways to deal with phobias. Live demonstration of the fast phobia technique.
Change sub-modalities. This will enable clients to achieve their desired state as opposed to their current state. Including my 11-step process.
Elicit client realisation - discover how to help clients and yourself realise/understand the cause of their issue. This also helps us decide the course of treatment.
Gestalt therapy and or Gestalt dream work - understand and experience Gestalt therapy and the fantastic changes achievable, including achieving bereavement closure. Uncover the message in your recurring dream.
The day involves:
Live demonstrations of above techniques.
The opportunity to practise with your fellow course members.
What you will get:
The knowledge and ability to deal with a wide range of difficulties.
The confidence to charge what you are really worth.
Achieve more rest time and a healthier bank balance.
A full set of course notes/instructions
Ring binder c/w protective sleeves, quality pen and a highlighter.
Full course notes, instructions and copies of techniques and more are provided on an e-file after the event.
Including a full marketing guide.
How to differentiate between the price you charge and the value you provide.
Regular supplies of tea/coffee/biscuits. Lunch is included.
Formal letters after your name, see below.
The award: A diploma in emotion solution. 
You may use the following letters after your name, Dip E.S.T. 
Times are 09.30 until 16.30.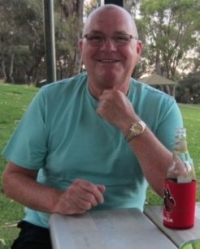 About John Dewar
Your trainer for this event is me John Dewar, one of the top global trainers & with many years of experience both as a Master Hypnotherapist and Highly Accredited Trainer.
My training school was accredited back in 2006 by the GHR.
Phone if you have questions. 01926810436 or 07799 692356
ERROR ABOVE. LUNCH IS NOT INCLUDED.