Build your confidence
22nd October 2020, 12pm - 1.30pm
Boost your confidence and self-esteem in this workshop that equips you with practical tools to feel great about yourself and your abilities.
Learn why you may be suffering from low-confidence and self-esteem and the role that your thoughts and internal narrative have to play in your confidence-levels.
In this workshop, you will learn how low-confidence levels are holding you back and how not pushing yourself beyond your comfort zone can reinforce negative beliefs that you have about yourself.
We'll identify what may be standing in the way of you developing more confidence and how you can overcome these barriers. We'll share practical tools to change what you focus on and how you think about yourself in order to move forward with your life with more confidence.
You will learn how to start challenging and, ultimately, changing your thoughts and beliefs in order to feel great about yourself.
Finally, we'll discuss how several other factors can have a negative impact on confidence levels, including comparing yourself to others, worrying too much about the opinions of others, and much more.
To book your space, visit Eventbrite.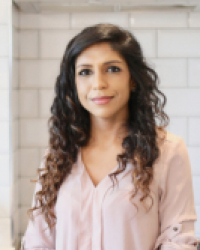 Uxshely Carcamo is a registered nutritionist, psychotherapist, hypnotherapist and the founder of The Food Therapy Clinic. She helps her clients to rebuild their relationship with food and to build up their confidence. She also helps her clients to get healthy and to stop worrying about food so that they can just get on with enjoying their lives.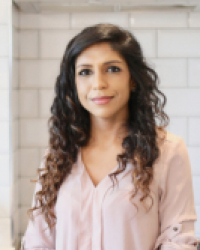 Hosted by

Uxshely Carcamo