Alcohol control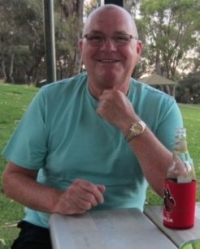 Phone:
01926 810436 / 07799 692356
Date & Time:
31st January 2019, 9.30am - 4.30pm
Cost:
£195.00 Alternatively purchase my e-manual for only £55.00
Location:
The Holiday Inn
Olympus Avenue
Tachbrook Park
Leamington Spa
Warwickshire
CV34 6RJ
Email organiser
The event for hypnotherapists who want to help people overcome their alcohol problem.


This is an issue that impacts on all walks of society.
No longer the old stereotype of alcoholics.
From suburban housewife to city high flyers.
Many are using or misusing alcohol to get through the stress of modern day life.
It's a growing market and people are looking for help and that is the first positive step towards us.
Join me for an informative and enjoyable day and learn how to help people stop drinking or manage their consumption level.

We will cover: –
Key facts & information
Size of the current & future market opportunity
How to identify clients risk level
Alcohol myth busters
Testing your own knowledge
Strategic tips to use in client preparation & future planning
Recording methods for clients.
Facing the truth
Binge drinking Vs social drinking
How to remove alcohol cravings (live demonstration)
Additional methods to stop clients wanting alcohol (live demonstration)
Uncover the causal
What is it they seek? (live demonstration)
Changing clients behaviour & or beliefs (live demonstration)
Increasing self-esteem (live demonstration)
Amplify the post-hypnotic suggestions (live demonstration)
A prescriptive sessions process running order

What you will get: –
A course ring binder c/w protective sleeves for your a quality pen
Full course notes
Client diary
A Pdf copy of my hypnotherapist alcohol training manual (post-course)
Opportunity to practise
An interactive event
Confidence to deal with this issue and to charge what you are really worth
Post-course support
Refreshments on arrival  
                   
Please note lunch is not provided.

If you are unable to attend this event, then you can purchase my (51 A4 pages) Alcohol Control Manual in Pdf format for only £55.00.

A diploma can be awarded on submission of two case studies using some of the techniques. Diplomas cost £20.00 including postage.

You need to contact me for details as this is not yet an automated process. A human (me) has to press buttons to send it.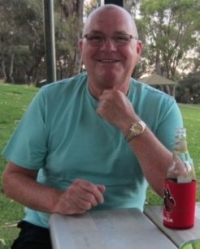 About John Dewar
Your host John (that's me) is one of the top global trainers & has many years of experience both as a hypnotherapist and trainer.
My training school was accredited back in 2006 by the GHSc.
On my events I promise to look after you and share as much as I can in the time allotted.
Phone if you have questions. 01926810436 or 07799 692356