Alcohol abuse
7 ways to get help with a drinking problem
Drinking is a part of our culture. Meeting up with mates down the pub, catching up over cocktails, having a cheeky glass (or bottle) after a long, stressful week to help us relax and unwind. Celebrations, commiseration, relaxation, reward – we use alcohol for the big milestones and the little catch-ups, and all the bits in between. Which makes it all that much harder to take a step back and break negative habits when they start taking hold.
If you're worried that your alcohol intake is too high, that you may be becoming addicted to or dependant on alcohol, or you just want to reduce your alcohol intake, there are a number of different things you can try.
Speak with your GP
Your GP is there to help. If you're worried about how much you (or someone you love) is drinking, your GP should be one of your first ports of call. They should be able to discuss with you what services and treatment options are available in your area, as well as signposting free helplines, local support groups, and online resources that you can access free of charge.
Speaking with your GP is important, as they will be able to help accurately assess your alcohol intake. They typically use one of two different screening tests to help assess your drinking habits, and to see if – clinically – your drinking has reached a dangerous level. These tests don't mean you should stop seeking help if you aren't dependent on alcohol; they are just an indicator of what kind of support you may be offered. If you feel like your drinking is a problem, or that you want to change your drinking habits, go with your instinct. Reducing your intake is rarely a bad thing, and can have a positive impact on you – emotionally, physically, mentally, and even socially.
Open up to friends and family
'A problem shared is a problem halved' may sound a bit twee, but talking about how we're feeling can have a surprising impact on our mental health and well-being. A 2019 study released by mental health charity Mind revealed that almost half of us keep our worries and concerns to ourselves, despite 82% of us believing that meaningful conversations with someone are beneficial to our mental health.
Talking to your partner, friends, or family can help you to build a support system as you start making positive changes to how you drink. By sharing your goals and concerns, you can not only get support, but you may find that others join you in trying to reduce or stop their alcohol intake, too. Friends who may have had similar problems – or who may be struggling right now – may also feel more comfortable opening up about their own experiences with addiction, what has helped them, and more options that could help you.
Check your drinking levels
If you feel like your drinking has begun to impact other areas of your life, it's a sign that you may need help and support. But if you – or your loved one – is on the fence about how much you drink, or you want to get a clearer idea of how your alcohol intake may be impacting you, trying a credible self-assessment tool could help.
DrinkAware offers a free online self-assessment tool that's certified by the World  Health Organisation (WHO). Used internationally by medical professionals, this self-assessment tool can help you to find out more about your relationship with alcohol, and if any current habits may be putting your health at risk.
DrinkAware also recommends a range of free tools you can use to track your drinking habits, count units and calories, as well as questions you can ask to better understand why you drink – and how you can reduce your alcohol intake.
Consider talking therapy
When something is causing us concern or distress, our first instinct can be to hide it. It may be because we don't want to burden loved ones, because we don't want to seem weak, or feel so overwhelmed we aren't sure where (or how) to start. Counselling can offer the opportunity to talk about how you are feeling without worrying about what you're saying (or how you're saying it) to a friend or family member. Offering judgement-free listening, talking therapies can give you an outlet to speak about how you're feeling, as well as giving feedback from trained therapists to help you change negative thinking patterns or habits, as well as to recognise emotional or psychological reactions that may be tied to those habits.
Certain methods, such as cognitive behavioural therapy (CBT) are often recommended for problem drinking, as these forms of counselling look to make positive changes, rather than focusing on just uncovering how and why you are feeling a certain way. Sites like Counselling Directory can help you to find experienced, qualified professionals who have worked with problem drinking in the past. You can work with a counsellor in-person or online, through one-to-one sessions or as part of group therapy.
Try hypnotherapy
Hypnotherapy can be an incredibly effective approach to help change negative habits – such as problem drinking – particularly when combined with other forms of treatment. Helping you to uncover the underlying issues that may have led to current problems, hypnotherapy can help change the way you think and behave to certain situations or stressors.
Using hypnosis, a hypnotherapist can help to make positive suggestions to your unconscious brain. This can turn negative thoughts and behaviours into more positive ones, can help break certain associations – eg. 'I need a drink to relax' – or make new links – eg. 'alcohol tastes bad.'
Discover more about how hypnotherapy for alcohol addiction works (and how it can help you). Or to find a hypnotherapist who specialises in helping with alcohol dependency or addiction, use our advanced search to find someone online or near you.
Check out online and telephone support options
If you're looking to make changes, need more information, or want to know more about what's available in your area, there are many different ways you can find help and support now.
Drinkline offer free, confidential phone conversations for those who are worried about their own drinking or someone else's. Available 9am-8pm on weekdays, and 11am-4pm on weekends, call 0300 1231110.
Alcoholics Anonymous offers a 24/7 helpline, available on 0800 9177650, as well as via email at help@aamail.org, or live webchat via their website.
Al-Anon offers support for families and friends of dependent drinkers, or Nacoa offers support for anyone affected by parental drinking (as an adult or child).
SMART Recovery is a registered charity that can help you to abstain from any addictive behaviours (including drinking), as well as to develop a lifestyle that supports sustained, ongoing recovery. Offering online and in-person meetings and training, you can find out more on their website.
If you feel like you need to speak with someone right now about how you are feeling, the Samaritans are available 24/7. Their volunteers are trained to listen without judgement, and are available on 116 123, via email at jo@samaritans.org, or find out more ways you can get in contact via their website.
Support Line also offer a comprehensive list of charities, agencies, and groups that offer advice, support, and information around in-person and online alcohol services, groups, and support.
Look into support groups
Unlike group therapy, support groups are often run by those who aren't qualified counsellors, but who have had first-hand, personal experience with alcohol or drug addiction. Support groups can help you to open up in a safe space, to talk more about how you are feeling, specific issues that may arise that are affecting your drinking, as well as to help you to increase your self-awareness. By listening to others with similar struggles and experiences, it can also help you to begin making new connections, as well as building a sense of community and support.
Find out more about the differences between group therapy and support groups, and how they can help you.
If you're unsure of where you can find a local support group, try the Happiful app. Listing thousands of local support groups across the country, the Happiful app also lists qualified, experienced counsellors, hypnotherapists, life coaches, and nutritionists, who can all help you to make positive changes to your habits. The app also lists articles and more information on alcoholism, alcohol dependency, and problem drinking written by a mixture of experts and writers.
Share this article with a friend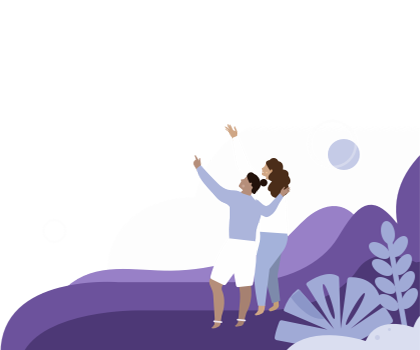 Find a hypnotherapist dealing with Alcohol abuse