How to find a hypnotherapist on Hypnotherapy Directory
Whatever it is that's brought you to hypnotherapy, starting a working relationship with a hypnotherapist can feel daunting, especially if you've never tried hypnotherapy before.
Here at Hypnotherapy Directory, we're passionate about sharing information and helping you understand more about hypnotherapy and how it can support you.
If you're reading this, chances are you've gotten to a point where you know what hypnotherapy can offer you and are ready to take the next step – finding a hypnotherapist. We have a large network of hypnotherapists to choose from, so we wanted to share some tips to help you find someone who's right for you. 
---
Before you start
Ask for recommendations
If you know anyone who's had hypnotherapy before, try to speak to them about their experience and ask if they would recommend the therapist they see. It's important not to rely on this information alone, as everyone responds differently to hypnotherapy and different hypnotherapists will resonate with different clients, but it can be helpful to hear positive stories regarding hypnotherapy.  
Ask yourself some key questions
Starting hypnotherapy is an investment and it's helpful to consider what factors are most important to you when searching for a hypnotherapist. Some questions you may want to ask yourself include:
What is my budget?

What location would be best, close to home or close to work?

What experience do I want the hypnotherapist to have?

Is there a particular type of hypnotherapy I want to have?
Searching for a hypnotherapist
Search by location
To find a hypnotherapist near you, select 'In person' and enter your postcode, town or county into the search bar on our homepage and click search. You'll then be provided with a list of hypnotherapists who work in and around your area.
You'll see brief introductions to each hypnotherapist here and, if someone resonates, you can click through to read their full profile. You can use the refine search tool on the left to narrow down your search results.
Found someone you like, but want to keep searching? Click the 'save profile' icon in the top right corner of the profile to bookmark any hypnotherapists you're interested in and come back to them by clicking the bookmarks heading on the search results page (above the refine your search tool, or at the top of the page if you're browsing on your mobile phone).
Search for online hypnotherapy
Lots of hypnotherapy professionals offer online hypnotherapy if you're not able to see them face to face – in fact, we have over 1,000 professionals listed on our site who offer remote services.
To search for an online hypnotherapist, simply use our online search.
As long as you have a place where you can talk undisturbed, and have an internet connection – you can receive therapy almost anywhere.

– Hypnotherapist Gavin Bowtell explains how to prepare for online hypnotherapy.
Search by topic
To get more specific with your search straight away, you can use our advanced search tool. Here you can search by location, 'What's worrying you?' (i.e. what you would like hypnotherapy for) and type of hypnotherapy. You can also specify whether or not you want an individual or organisation, wheelchair-accessible premises and/or a member of a professional body.
Here you can also include any other keywords that may help refine your search. 
Browse profiles
We encourage our members to fill their profiles with useful information so you can understand what their experience is and the way they work. You'll learn more about their qualifications, any specialities and how much they charge.
Here you can also see any articles they've written and any video content or links to social media profiles. This can all help you get a more rounded view of the hypnotherapist so you can get a feel for them and whether or not they would be a good fit for you. 
Key things to look out for
When you're browsing profiles it can be helpful to keep an eye out for the following:
Pay particular attention to the following whilst browsing counsellor profiles:
types of session available (face to face, online and telephone)
details of other languages spoken, including British Sign Language (BSL)
accessibility
availability
types of client they can help
These details can be found on the right-hand side of the hypnotherapist's profile, under the map (or at the bottom of the profile if you're looking on your mobile).  
Start reaching out
When you have a few hypnotherapists shortlisted, the next step is to reach out to them for an initial consultation. You can use the 'Message me' button at the top of their profile and fill in the contact form to send your enquiry.
Alternatively, you could give them a call. Hypnotherapists will provide their phone numbers on their profiles. 
Once you've chosen a hypnotherapist
Learn more about the way your hypnotherapist works
Many hypnotherapists will offer a free consultation. Here you can chat in more detail about what you're looking for before deciding to go ahead and pay for sessions. This is also a good opportunity to learn more about how they work. Ask questions about the process and what you can expect from sessions. 
Having a good rapport with your hypnotherapist is important and having the chance to speak to them in the consultation can help with this. 
Do your own checks
Whichever hypnotherapist you choose to see, remember that you can ask about their training and experience before your first session. This includes confirmation of their up-to-date professional body membership and professional insurance – as well as evidence of any relevant qualifications.
It's perfectly reasonable to ask for clarification if there's something you don't understand. This can give you peace of mind before you start treatment.
And if it doesn't work out?
If the first hypnotherapist you reach out to isn't quite right for you, please don't give up. There are many different branches of hypnotherapy, and each practitioner has their own life experiences and will often have different techniques and approaches. So, if you don't have success with one at first, it is always worth trying someone else.
Whilst having hypnotherapy can be a big step into the unknown, it can help you make changes that impact your life in a big way. From anxiety and anger management to smoking and stress reduction, there are many topics hypnotherapy can help with. The question is, are you ready to make a change?
Share this article with a friend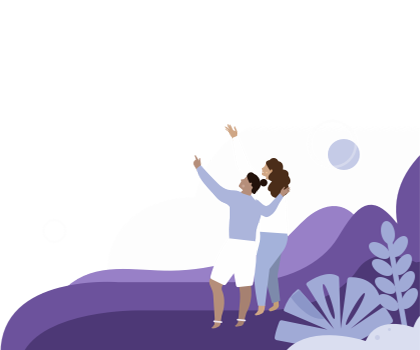 Find the right hypnotherapist for you