Gambling addiction
Can hypnotherapy help stop my gambling addiction?
You rarely go a day without seeing some form of gambling in the UK. Whether it's lottery tickets at the local corner shop, scratchcards at the petrol station, or ads for online casinos filling your browser online and TV screen at home, it can be hard to avoid the temptation. When gambling is used purely for entertainment, it can be fun, but when it's used as stress relief or to distract you from other problems within your life, it can stop becoming an enjoyable pastime, and start becoming a way to cope – potentially doing more harm than good.
Compulsive gambling can become an addiction with the potential to harm your health and relationships, leaving you in serious debt. If you are unsure if you have a gambling addiction, the NHS offer a simple, quick questionnaire that can indicate if you may have a problem, as does the Be Gamble Aware website.
If you're worried you may have developed a problem relationship with gambling, help is available. With the right help and support, you can take back control, rebuild relationships, and learn healthy coping mechanisms to replace addictive behaviours.
How can hypnotherapy help overcome gambling addiction?
Hypnosis can help you to stop gambling. Using relaxation techniques, hypnotherapy can help you to identify triggers in your subconscious that may have lead to your addiction. Once these have been identified, a qualified hypnotherapist can help you break out of these negative patterns, learn how to better manage your feelings and cope with these triggers.
Hypnotherapy for addiction can help you to challenge and change negative thought patters and behaviours. Through using the power of suggesting, your hypnotherapist can help you to alter the way you think and react to certain situations, such as using gambling to cope when you are feeling stressed or overwhelmed.
As with any form of help and support, for hypnotherapy to work, you must recognise that you have a problem and want to change for you – not for others. In order to be effective, you will need to want to change and address your problems.
Hypnotherapist Biodun explains,
"The majority of us like to enjoy a little gamble sometimes in our lives. However, it becomes an addiction when it is no longer enjoyable and you feel compelled to continue regardless of the odds. It becomes a problem when you gamble more than you can afford and it affects your ability to function.
"There are no pills to take to cure gambling and one has to rely mostly on talking therapies. One intervention that has roved to be successful in dealing with gambling addiction is hypnosis.
"The hypnotherapist will guide the client to a state of relaxation, bypassing the conscious mind which allows the subconscious mind to focus on positive suggestions, reinforcing positive behaviours and therefore making long-term changes.
"The therapist can give their client the tools and techniques to use whenever the urge to gamble appears. They may also teach their client some self-hypnosis which they can use as and when appropriate."
What other options are available?
If you are unsure if hypnosis for gambling is the right solution for you, there are other ways you can seek help and support. Cognitive behavioural therapy is a form of talking therapy that can help with gambling addiction. Looking at how you manage problems and helping you to recognise how your thoughts can influence your feelings and behaviour, it can help you to change and challenge negative thoughts and behavioral patterns.
If you are worried about your own gambling or that of a loved one, GamCare offers free support, information, and counselling. For those living in England or Wales, the National Problem Gambling Clinic may be an option.
Gamblers Anonymous offers local support groups, using a 12-step approach to recovery from addiction. Discover more about the differences between support groups and group therapy to find out which may work best for you.
Share this article with a friend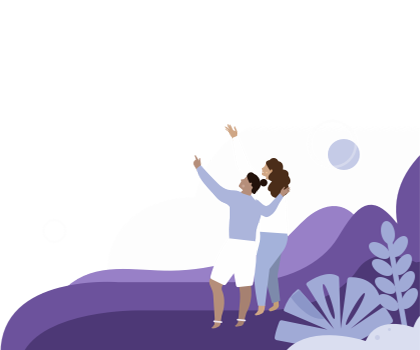 Find a hypnotherapist dealing with Gambling addiction