Home

>

Colin Jones, MNCH (Reg.), HPD
Colin Jones, MNCH (Reg.), HPD
Larkhall
Bath
Banes
BA1 6SF
The Practice Rooms
Upper Borough Walls
Bath
Somerset
BA1 1RH
07986 606497 / 07986 606497
Save profile
Email me
Larkhall
Bath
Banes
BA1 6SF
The Practice Rooms
Upper Borough Walls
Bath
Somerset
BA1 1RH
07986 606497 / 07986 606497
About me
Colin Jones is a fully qualified hypnotherapist and counsellor with over 20 years experience of helping people be healthier, happier and quit unwanted thoughts, habits and feelings.

What is hypnosis and why come to me?
Hypnosis is a natural state of mind where through a process of creative imagination exercises and suggestion you can find solutions to your problems.
I use techniques that are based on a transparent and common sense treatment methods that enable you to take responsibility and control so you can cope and even master old unwanted feelings, habits and attitudes. Often your whole attitude and outlook upon life will change and you will intuitively know how to handle situations which used to baffle.
You will achieve your potential and enhance confidence I have a particular specialism in coaching for performance; whether it's for passing tests, exams, auditions, performances, and job interviews.
I am a qualified addictions counsellor , and worked for 20 years in smoking cessation substance misuse in NHS and specialist centres in London and the South West. I have extensive training in addiction from London University and the Maudsley Hospital. Whether you are struggling with quitting smoking or feel stuck and vulnerable to lapse, I can help.
Outside of this specialist area, I work with a broad range of issues and concerns to help you get where you want to helping you achieve:
Continual and quality sleep

Higher levels of energy and motivation

Greater self esteem

Performance enhancement

Appetite control

Freedom from phobias

Freedom from smoking and addictive habits

Healthy lifestyle choices

Memory and concentration skills
My life prior to training in the helping profession centered on my work as actor and performer. This serves me well today when helping people that are looking to feel more confident and relaxed. You know we can all suffer from nerves and fears, be it at social situations, public speaking or performing engagements. I know how to help people be on top of their game for that all important interview, audition, or to pass that test and exam. Relaxation, expectation and confidence is key when addressing these any other situations where perhaps phobias and fears can 'live rent free' like unwanted guests, in our heads.
How I work as a hypnotherapist
I trained with Adam Eason School of clinical hypnosis in Bournemouth. I choose Adam's school because he offers the most comprehensive training available, plus he has a great sense of humour and passion for his work that is delivers with an ethical professionalism that can be sadly lacking in this field. Adam has been a professional hypnotherapist for over 20 years and he brings a wealth of clinical experience and skills to his training. He speaks openly about his earlier methods which focused on the unconscious mind and as yet unproven nlp methods and how he now draws on proven techniques of cognitive behavioural hypnotherapy. Quite simply CBH draws on the best of interventions and in hypnosis amplifies newly corrected thoughts and habits and positive self talk.

So, hypnosis can help you to pass that test, exam, auditions, job interview; or for situations where you might be suffering from fears, phobias or unwanted habits like overeating or smoking.This is because I use evidenced based methods that are proven to work for your concerns. I work with helping you achieve deep refreshing sleep rather than insomnia; stress relief and pain management; anxiety control, or for lifting the fog of depression. Or maybe you just need a boost when you need to be at your best. Or maybe you would like to treat yourself to a relaxing mind massage or mindfulness session and have that wonderful sense of just letting go and being in the present moment.

Please do call me for a free telephone consultation or if you need know anything else.

Thank you and best wishes.


: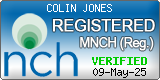 Training, qualifications & experience
National Council for Hypnotherapy Registered Hypnotherapist (NCH)
Mindfulness Practitioner
Postgraduate Diploma Counselling and Addiction
Counselling Certification
20 years working full time professional counsellor for NHS & rehabs
(ex)-professional actor and performer
Areas of hypnotherapy I deal with
* If you have been diagnosed or suspect you may have one of the medical conditions starred above, you should consult your GP for advice, diagnosis and treatment and always inform your health professional before starting any alternative or additional therapies or treatments.
Fees
Free telephone consultation
Full hour clinical hypnotherapy and/or counselling session £50
40 minute feel good, stress busting mind massage session £30
40 minute mindfulness session £30
Full fee charged for less than 48 hours cancellation notice

-
Further information
Testimonials

Came to loose weight and now reduced two waist sizes...so much more active and got great strategies to continue to be in control of my appetite.
Ed, HGV driver

Quit smoking and now know what to do if tempted, 3 months off feel really great,and playing football with the kids, fantastic!
Craig - actor

I was a compulsive situational smoker from stress and work and now there's a world of difference!
Nic, (manager) – Smoking cessation
You have been hugely pivotal in this part of my journey.Thank you!
Mary (consultant) – Freedom from addiction
Just want to say a really large personal thank you for counselling and guidance.I am in better place.
Tash professional – needing professional support and guidance
Almost don't want to say it, but had a great week since our last session. Now feeling really positive!
Rachel, health professional – phobia release
Colin taught me skills to conquer my fear of heights. Had a wonderful time with my family at 'Go Ape'
Maeve, professional – wanted to do high wire at theme park with family
Colin has a calm professional and empathic approach to his work. The sessions are extremely helpful, I now sleep deeply and I use invaluable skills that allow me to relax,feel calm,be centred and confident.
Harriet, osteopath – insomnia during pregnancy
Absolutely Fantastic! No panics or fears, just cool calm and collected.I feel so grateful to you.
Gil, Mother – prior to medical proceedure
A joy, so calm,confident and positive...can't wait to be on stage!
Mark, pro musician and teacher – addressing performance anxiety
Woke up this morning feeling great..all resentment gone!...enjoying the present, free of the past
Gean, health practitioner -issues blocking progress

Just been to dentist, what a difference-completely calm!!
Jenny, therapist – dental anxiety/phobia

First time pain free since the accident.. the physio was really impressed how fast I healed because I was so relaxed.
Kevin Financial Consultant – sports accident, pain relief
Because of phobia, I avoided blood tests for years. After just two sessions, felt so confident so I booked the appointment...no fear...just felt relaxed and in control !
Lucy, professional – needle phobia
Everything you taught me made a really big difference, I have control over negative thoughts...a great breakthrough
John, sales executive – phobia release
After 3 previous failures I got my results today and I passed!... now fully qualified
Zee, health professional – exam nerves
I did it ! The skills and and lessons you taught me will benefit me throughout my life.
Tom student – addressing confidence and phobia release.
Practical details
| | |
| --- | --- |
| Sign language: | Unspecified |
| Other languages: | None |